Always listen to the artists attentively
Xencelabs works in partnership with artists to design digital drawing tools that are intuitive and comfortable to use, so there are fewer distractions to your creative process.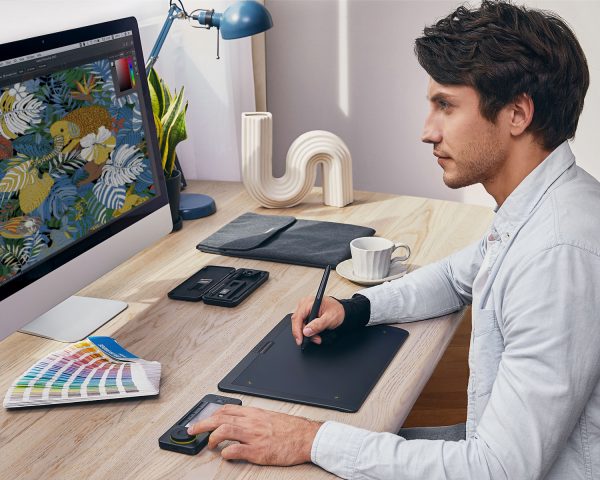 Ideal Tool for 3D creation
Xencelabs provides an extra 3 button pen for those who do a lot of 3D painting or just like buttons. You can switch between 2D and 3D creation freely. This enables the creation of more efficiency.
Ergonomic and comfort
Creating with Xencelabs is a pleasure. At only 8mm, it is thinner than many other tablets. It features a seamless and gently curved palm rest for optimal comfort and a nature drawing feeling.
The Right Amount of friction
Xencelabs spent hours working with artists to find the right amount of pen nib to tablet friction. Artists say the friction of Xencelabs is just right – not too much and not too little. Try for yourself, and you will agree.
More productive Quick Keys
Xencelabs provides up to 40 short-cut keys per application grouped into 5 sets. This enables you to make logical key groupings for specific steps in the workflow.