Various application scenarios
Xencelabs Quick Keys can be widely used in various scenarios: 3D creation, Industrial design as well as play games, use with Office, Emails….
Any situation that you can think of that requires a keyboard can use our quick keys.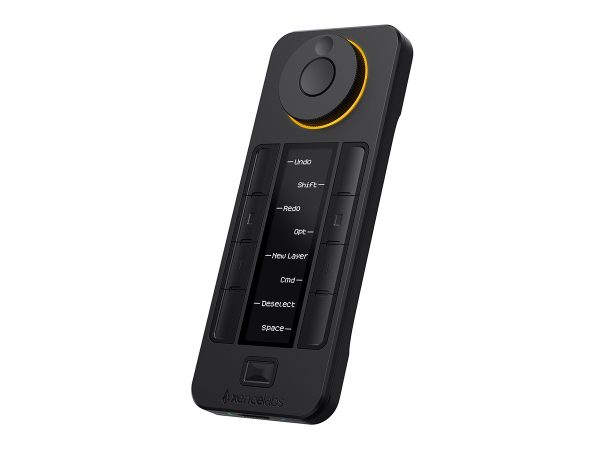 Supports multi-language
Xencelabs Quick Keys supports multi-language. The four layout forms allow you to arrange them according to your own habits and the directions of the texts on the screen can adapt as the remote-control changes.
Up to 40 customizable shortcuts
5 sets of 8 buttons, there are total 40 customizable shortcuts per application.
The OLED display on the Quick Keys shows the assignment of each key, make it easier for you to work efficiency.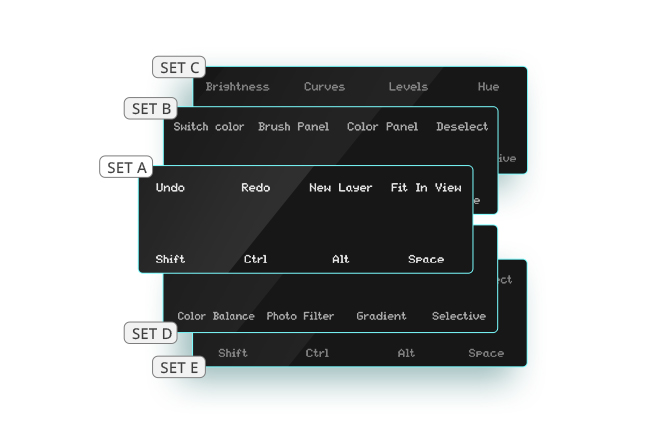 Customized physical scroll button
Customized physical scroll button, which can shift between different functions (for example zoom in and out the pen size, change the layers, etc.) Shift between specific functions with indicator lights in 8 different colors, which can help with memorizing such different functions and applications.
Applied the patented technology
Due to the magnetic roller patented technology, both the working life and accuracy are significantly improved. It is also much quiet when working.