Tips & Tricks
Getting the most out of your Xencelabs products
We hope you are happy with your Xencelabs purchase! We thought it might be helpful to periodically give you some tips on features that are made to optimize your experience. Below are our team's 3 favorite tips this month.
Tip 1
Adjust Your Pen Pressure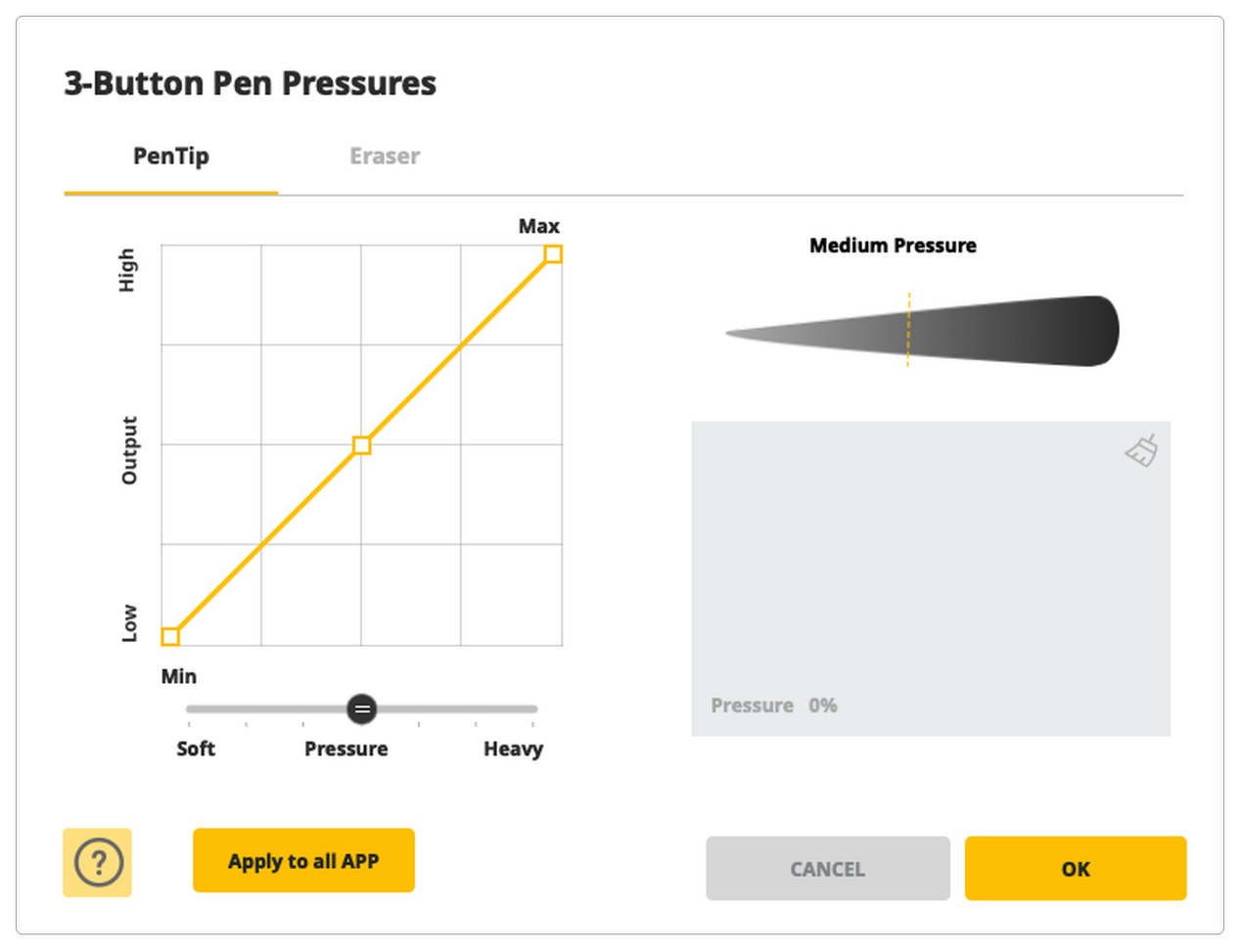 You can assign a different pressure curve to each of the two pens. This might be useful if you want to use one pen for, say sketching or storyboarding where you prefer a "harder" pressure compared to painting where you prefer a "softer" curve.
Tip 2
Rotate Your Quick Keys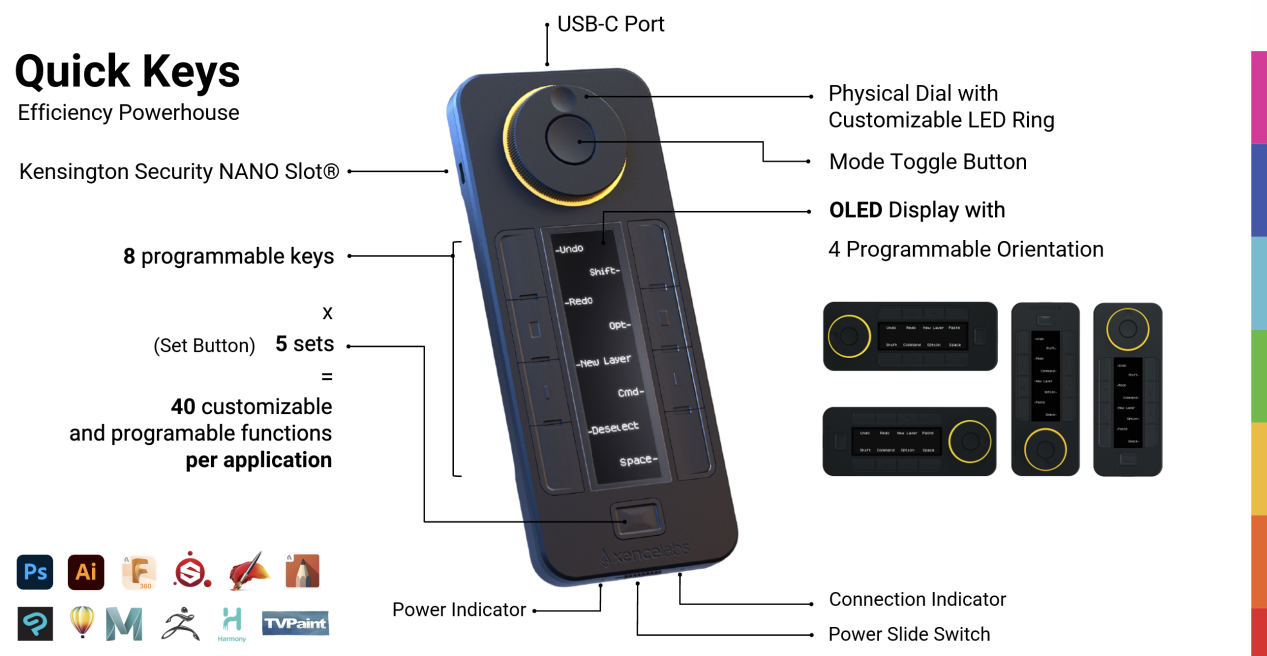 You can rotate the text on Quick Keys. You can use Quick Keys horizontally (default) or vertically. You can also flip it around so the dial is on the left or right, or top or bottom.
Tip 3
Program Your Application Shortcuts
Some customers are surprised to learn that they can program up to 40 different buttons per application with their Quick Keys. The driver will automatically detect which application (e.g Photoshop or Painter) is in focus and will switch the key settings. The tablet corner lights will also change to help you be aware of the change. When setting up Quick Keys, it is important to note which application you are setting. Look at the top of the driver window and select the application you are interested in then make the key assignments.