Creative Xences Drawing Challenge

We're excited to announce our new contest: Creative Xences Drawing Challenge - Summer edition. For this challenge, submit a piece created by you that incorporates at least one or more of your "5 senses": sight, sound, smell, touch, and taste. The theme for this month is summer! Let your imagination run wild with what your idea of summer is. Ex. Giant robot mechs fighting on a beach, while your favorite movie characters sip ice cold drinks under a palm tree, etc.
The contest will run from June 1st – July 31st at 9 PM PST to submit your artwork with an explanation of what your piece is and which sense(s) you used as inspiration in an intended short brief/rationale. Please include which category you will be submitting under: Professional or Student/Amateur. The Wild Card winner will be chosen by the judges.
To submit your artwork, use hashtag #CreativeXences, tag @xencelabs_us, and tag @xencelabs.emea on Instagram.
Prizes:
Option to be featured in the 2023 Xencelabs Calendar
Artist Spotlight/Article highlighting the artist with a quick bio


Judges: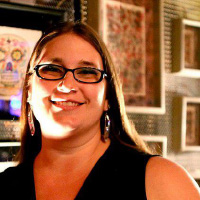 Sandee Chamberlain - Assistant Professor of Animation & Illustration and the Coordinator of the Digital Animation Program at Kennesaw State University in the School of Art and Design. She has worked professionally as an Animator, Storyboard Artist, Illustrator and in Technical Direction.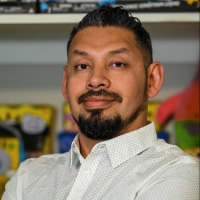 Carlos Mendoza (@carlos3art) - Art Director for Spirit Halloween. Carlos has been in the toy industry for 15 years and has been both a Toy Designer and Conceptual Illustrator. He has worked on brands such as Star Wars, Marvel, Disney, Spongebob Squarepants, and Subway Surfer.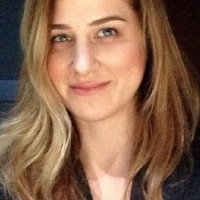 Heather Steckley (@heathersteckley) - A NYC based, award winning VFX and motion graphic designer with 15+ years of experience. She has created original designs & animations for HBO's various channels, Cinemax, CNN, and more. Her skill sets includes look development, production and animation for short form pieces as well as digital sculpture for VFX, 3D printing and jewelry design.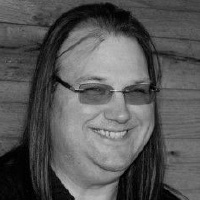 Jayme Wilkinson - VFX/CG Supervisor at Lightstorm Entertainment. He designed Portable Computer equipment and then used and helped studios implement Maya® from its early stages. From there, Jayme spent time at Walt Disney Animation Studios as CG Supervisor on "Lilo and Stitch", "Brother Bear", and "My Peoples" feature animation projects. He worked for Electronic Arts – Tiburon as CG Supervisor, on the "NASCAR 2005", "NASCAR 2006", "Madden 2006", and "Superman Returns" video game titles.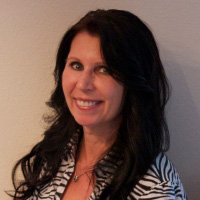 Jo Gray - Art Director, multimedia designer, and technologist for Walt Disney Parks and Resorts. For Walt Disney Parks and Resorts, she creates prototypes, does animation, presentations and sometimes websites and murals for cast environments. At work and with her home art, she uses After Effects, Photoshop, Illustrator, Premiere Pro, and even some Maya and 3D animation.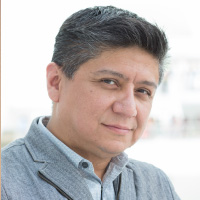 Freddy Tutiven - VP-Creative Director of Toys 3D and Games. Freddy is also the Creative Director and co-owner of Fun Ideas LLC: a content creation, product design and development studio. In addition, he's the Adjunct Assistant Instructor of the Toy Design Department at the Fashion Institute of Technology.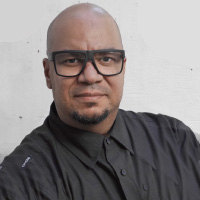 DaCosta Bayley (@chocolatesoop) - A self-taught, Award winning, multifaceted illustrator, with an insatiable love for all things robotic, DaCosta has been creating professionally since 1995. Working under the studio name 'CHOCOLATE SOOP®, Currently the Art Director for Xencelabs, DaCosta has produced designs across various media and collaborated with artists around the world, including work for major brands like Nintendo, Sony, Nick Jr., Atomic Cartoons, Spin Master, Hasbro, and Google.
Rules/Terms of Conditions
By submitting your artwork, you agree to the terms of usage. By posting, you are giving Xencelabs permission to use your image on social media with full attributions to you the creator wherever the works are utilized. Tags will be given wherever possible. By submitting your work to this contest, you hereby grant the right of use, non-exclusive, of the submitted image(s) / photo(s) / art (s) created by you and give permission to use on social media. Contest is open to residents in United States, Canada, and Europe. Submissions close on June 30th at 9 PM PST.
Submission: by hashtag #creativexences on Instagram, tag @xencelabs_us and @xencelabs.emea