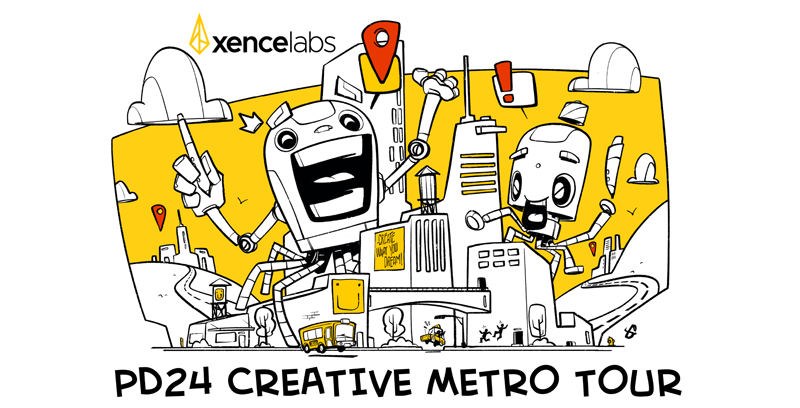 There has been a tremendous amount of interest and excitement surrounding the new release of the Xencelabs Pen Display 24. We have been participating in various industry trade shows (GDC, MOCCA Fest, Tools of the Trade, among others) but the reality is, not everyone can attend these events… That's why we are bringing the Pen Display 24 to you!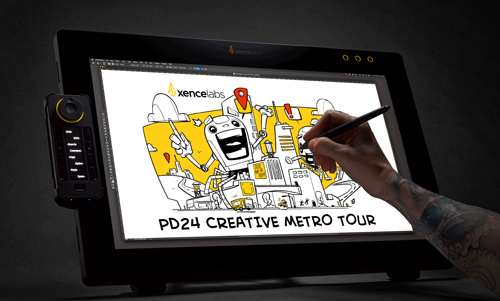 "There's a new pen display in town, and I'm here to say- it's amazing! I didn't go into testing out the Xencelabs display lightly. I love my other pen displays. This one has all you'd expect from the other top displays, but ALSO less glare, 4k, over a billion colors, everything included (even TWO pens!), and at a fraction of the cost! This is a game-changer! I'm excited for you all to try it! It just makes sense!" –Tom Bancroft - Author, Animator, Studio Owner, Podcaster, and founder of #MerMay
There is still time for you and your colleagues to register for this free event!

PD24 Creative Metro Tour – Vancouver BC
May 3, 2023 • 4-7 PM • Gastown Heritage Loft (Downtown Vancouver, BC)
PD24 Creative Metro Tour – Seattle
May 4, 2023 • 4-7 PM • Avalon Esterra Park (Redmond, WA)
More PD24 tours are being tentatively planned for these cities in 2023:
Austin, TX

Dallas, TX

Atlanta, GA

Raleigh/Durham, NC

Washington DC

Baltimore, MD

Miami, FL

Montreal, Quebec

Toronto, Ontario

Boston, MA

Providence, RI

New York, NY

Detroit, MI

Chicago, IL

Los Angeles, CA

Orange County, CA

Fort Worth, TX
If you are interested in attending our Open House in any of these cities, or you would like to sign up to our loaner program, you can send a request to our sales team at
marketingSEA@xencelabs.com
.