As you've probably guessed, a drawing tablet is used to translate the strokes from a pen-shaped stylus to a computer screen in an extremely accurate way. This technology is commonly used by artists, illustrators, animators, digital photo editors, architects and engineers, for example, to transplant their art and work onto digital canvases. Unfortunately, if you don't already have artistic ability, using the best drawing tablets won't transform you into Picasso or Vincent Van Gogh.
The Xencelabs Pen Tablet Is Versatile And Portable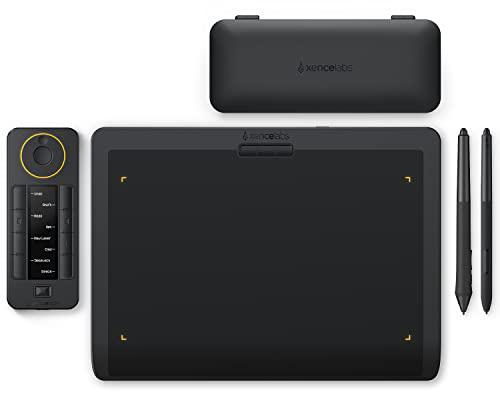 This is a versatile drawing pad with a 10.33 x 5.8-inch, 16:9 aspect ratio workspace. It supports two different battery-free and virtually lag-free stylus pens, which are included in the box. Each stylus responds to 8,192 pressure levels and up to 60 degrees of tilt support.
The supplied Xencelabs Quick Keys accessory offers colored LED lighting and a manual dial that gives you precise control over things like brush size or zoom. You also get access to programmable buttons that work with dozens of applications. Use the art tablet wirelessly or with a USB cable in conjunction with any Windows PC or Mac.