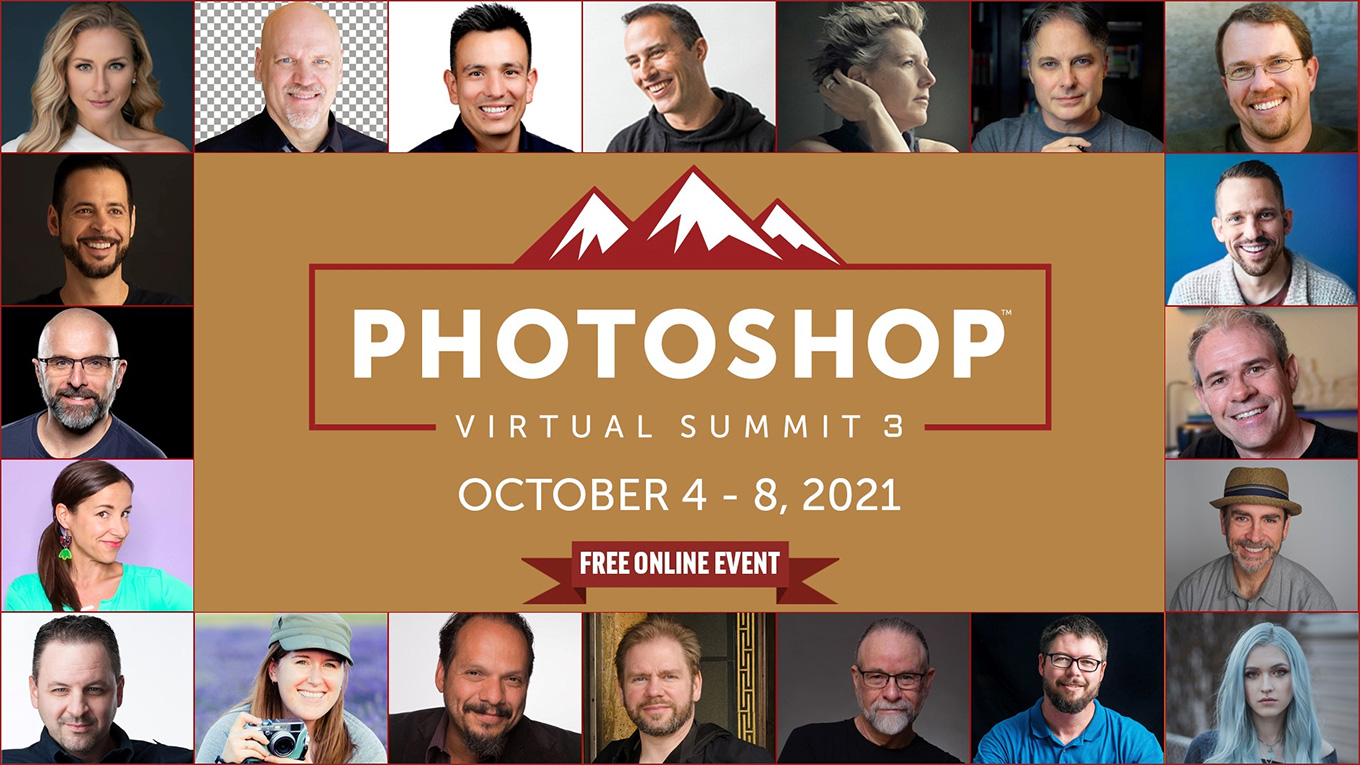 We are proud to sponsor the Photoshop Virtual Summit 3, a weeklong online event with free Photoshop classes!
On October 4 – 8, 2021, The Photoshop Virtual Summit 3 will feature over 30 hours of classes from 20 of the world's top Photoshop instructors. Each day classes go live and are free to watch for 48 hours.
There's a great line-up of instructors including Ben Willmore, Colin Smith, Aaron Nace, Dave Cross, Matt Kloskowski, Lisa Carney, Glyn Dewis, Anya Anti, Corey Barker, Blake Rudis, Kristina Sherk, Bert Monroy, Sebastian Michaels, and many more.
Classes include Channels, Mastering Selections, Portrait Retouching Workflow, Creating Photorealistic Imagery, Photoshop for Wildlife Photographers, What Causes Wonky Colors, Photoshop for Social Media, Advanced Printing, Hacking Photoshop, Compositing, Brushes, Blend If, Tips and Tricks, and many more real-world, practical topics.
All classes are free to watch for a 48 period once they go live, and there's an optional VIP Pass available for purchase that gives you lifetime access to the recordings of all classes, along with audio recordings, instructor-provided class notes, downloadable files, and exclusive bonuses.
And thanks to Adobe, you could win a free year of Creative Cloud – just register for a free or paid pass and you'll be entered into the draw.
It's going to be an amazing week of education from some of the top Photoshop instructors in the world!
Click here to get your free pass or to sign up for a VIP All Access Pass.