The Xencelabs Tablet Medium is now available in white and is called the
Xencelabs Pen Tablet Medium Bundle SE
. I've already reviewed the standard edition last year so I will not repeat the section on drawing performance in this review. The bottom line is the tablet looks great and has terrific drawing performance with the only downside being there are only three shortcut buttons on the tablet.
The white edition is only available as a bundle together with the Xencelabs Quick Keys(review).
Just for comparison purposes, the Tablet Medium is US $279.99, Tablet Medium Bundle with Quick Keys Remote is US $359.99, the Quick Keys is US $89.99, and the medium-sized Wacom Intuos Pro is US $379.99 (discounted to $299).
Xencelabs has discounts on their website occasionally. At the time of this review, they have a Happy Easter promotion with 15% off selected items until 19 April 2022. You may also find Xencelabs products on Amazon too.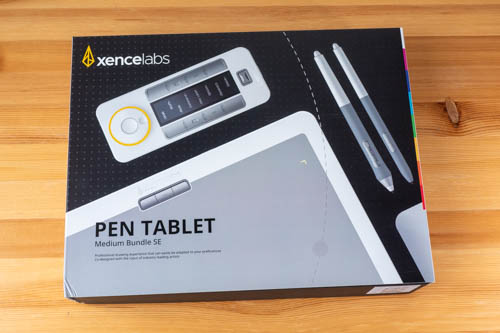 The drawing tablet I have is a review unit provided by Xencelabs.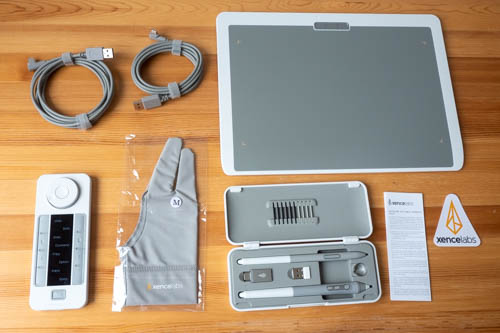 It's a pricey tablet but you do get a lot of stuff.
These are the items included in the case:
Tablet

Sticker

Carrying case

2x 2m long USB-A to USB-C cable

Pen case

2x pens

6x hard tip replacement nibs

4x felt tip replacement nibs

Nib remover

Xencelabs Quick Keys shortcut remote

Artist glove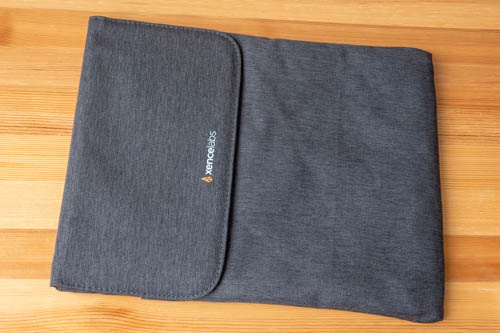 The carrying case is well padded with pockets to pack all the included items securely. The fabric looks and feels durable enough.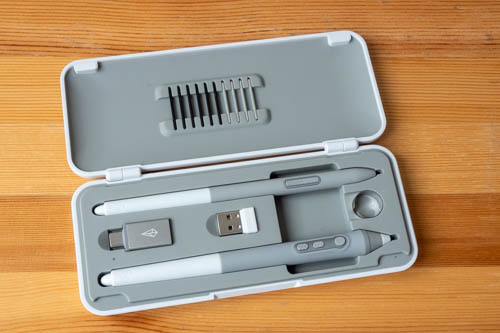 The aesthetic is all white and gray which looks pretty cool.
Of note inside the pen case are the 4x felt nibs which are just so much nicer to draw with compared to the black hard plastic nibs. Replacement felt nibs are available for sale through Xencelabs online store and price is US $13 for ten pieces. Unfortunately, these felt nibs are not compatible with pens from other brands except Wacom.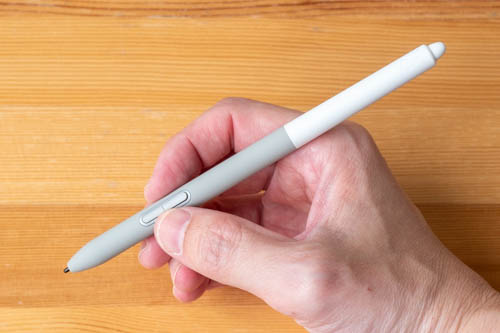 The slim pen has two side buttons and an eraser button at the back.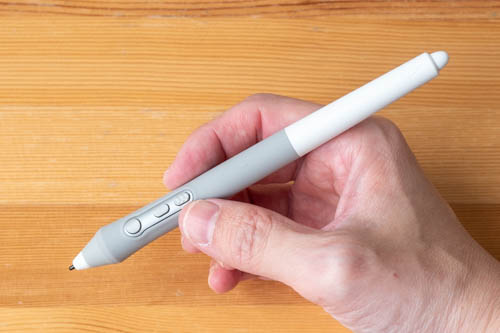 The thicker pen has three side buttons and an eraser button at the back. Drawing performance of both pens is similar. There's tilt and 8192 levels of pressure sensitivity. The pens are not powered by battery so no charging is required. Both pens are comfortable to hold. The matte textured grip area does not attract dust.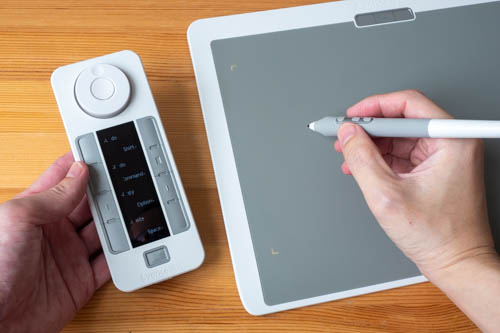 As the tablet only has 3 shortcut buttons, having the Xencelabs Quick Keys shortcut remote is useful as it gives you up to 40 shortcuts. There are 8 shortcut buttons and you can create 5 shortcut groups. The button below will switch between different shortcut groups. And all names of the shortcuts are shown on the OLED display.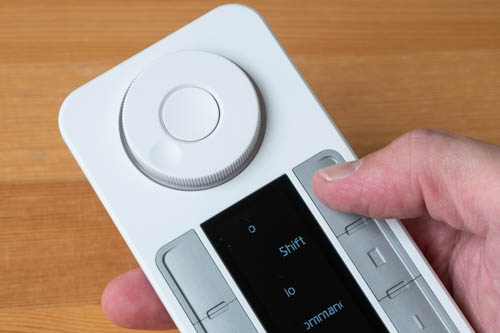 The dial can be configured with 4 shortcuts and you can switch between them with the button in the middle.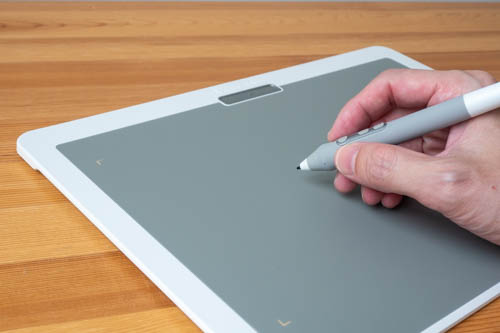 Overall build quality is fantastic. And the design looks great too. There's attention to detail. Beneath both sides of the tablet are cutouts for your fingers to lift the tablet easily, and there's a curved area to rest your palm.
The tablet with two pens and supplied Quick Keys are both wireless, not Bluetooth though. There's a USB-A receiver included, with a USB-C adapter.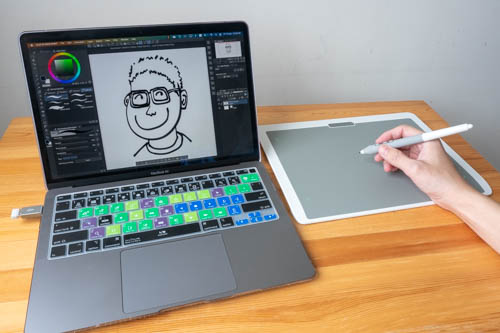 There aren't many pen tablets in white so this colour could be a selling point, especially if you want to match the aesthetics of your other devices. I'm just not sure how the white colour will stand up in time against dirt, wear and tear. But I'm not too worried about that though.
The Xencelabs Tablet Medium SE is currently only available from Xencelabs online store.
If you need a second opinion on the tablet performance, check out the hundreds of reviews on Amazon.
If you're interested to get the tablet, consider using the affiliate links I have on this page to make your purchase. I get to earn some commission at no extra cost to you. Your support helps me put out more reviews such as the one you just read.
Link of original article :https://www.parkablogs.com/content/xencelabs-tablet-medium-now-available-white